Food Hunting #3 - Restoran Pla Pla Seafood
Assalamualaikum and hi readers.
Rasa macam banyak sangat slot food hunting dekat dalam blog ni. nampak sangat owner kuat makan. muahahaha. actually tak selalu pi makan luar, so boleh lah belanja sikit pasal food hunting ni ye dak?
okay semalam since sabtu, duduk dekat kolej plus tade event apa apa. tengah gigih menyiapkan assignment disaat minggu terakhir kuliah, cewwah. kakak kakak kita datang pulak melawat dekat kolej. pastu apa lagi, ajak la mereka ni pi giant nak topup barang makanan. konon untuk barang makanan diet. ehem. misi menurunkan berat badan dan eat clean perlu diteruskan hokay!
bila dah beli barang, tetiba rasa lapar since tengahari tak lunch pun. so terus pi Restoran Pla Pla Seafood. actually, ni kali kedua pi sini. tapi kali pertama tu tak rasa macam nak share sangat pun. muahhaha
Restoran Pla Pla Seafood ni dekat seri kembangan. so kalau nak cari, waze je nama restoran ni.. Alhamdulillah, harga superb best sebab MURAH. serius murah macam pi makan kedai biasa. kedai ni sesuai untuk family. Sesapa nak rasa makanan selera kelantan. Haa gituu. Family set pun ada! Tak rugi pi sini. Suasana kedai pun tenang je. Harga mcm biasa. sesuai sangat untuk sesiapa yg dalam misi budget 2016.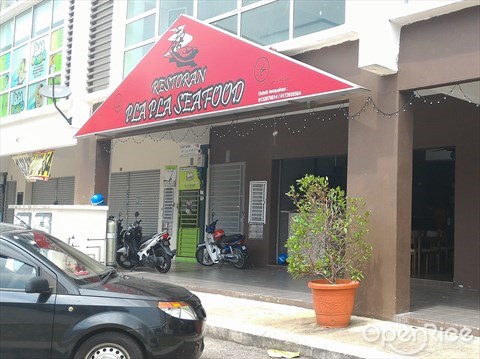 Credit to : google. mana sempat nak ambik gambar since dah lapar. muahaha
kali kedua pi sini, kami (me + sisters) order :
nasi putih (3orang makan) + tomyam ayam + ayam masak kunyit + sotong celup tepung
+ keropok lekor rm2
Air bandung + tembikai + air suam.
so total dalam rm29.50. not bad la kan. murah lah dengan kegawatan ekonomi sekarang, gittew.
menu lain yang ada plus alamat and no nak booking ke apa.
p/s : saya memang jenis tak memilih nak makan tempat biasa ke restoran ke cafe hipster ke apa sebab makan kedai apa pun, kalau dah kena selera, habis jugak makanan tu. muahahaha.
sincerely,
Suhaiza.